"If nothing saves us from death, may love at least save us from life." 
"Si nada nos salva de la muerte, al menos que el amor nos salve de la vida." 
-Pablo Neruda
About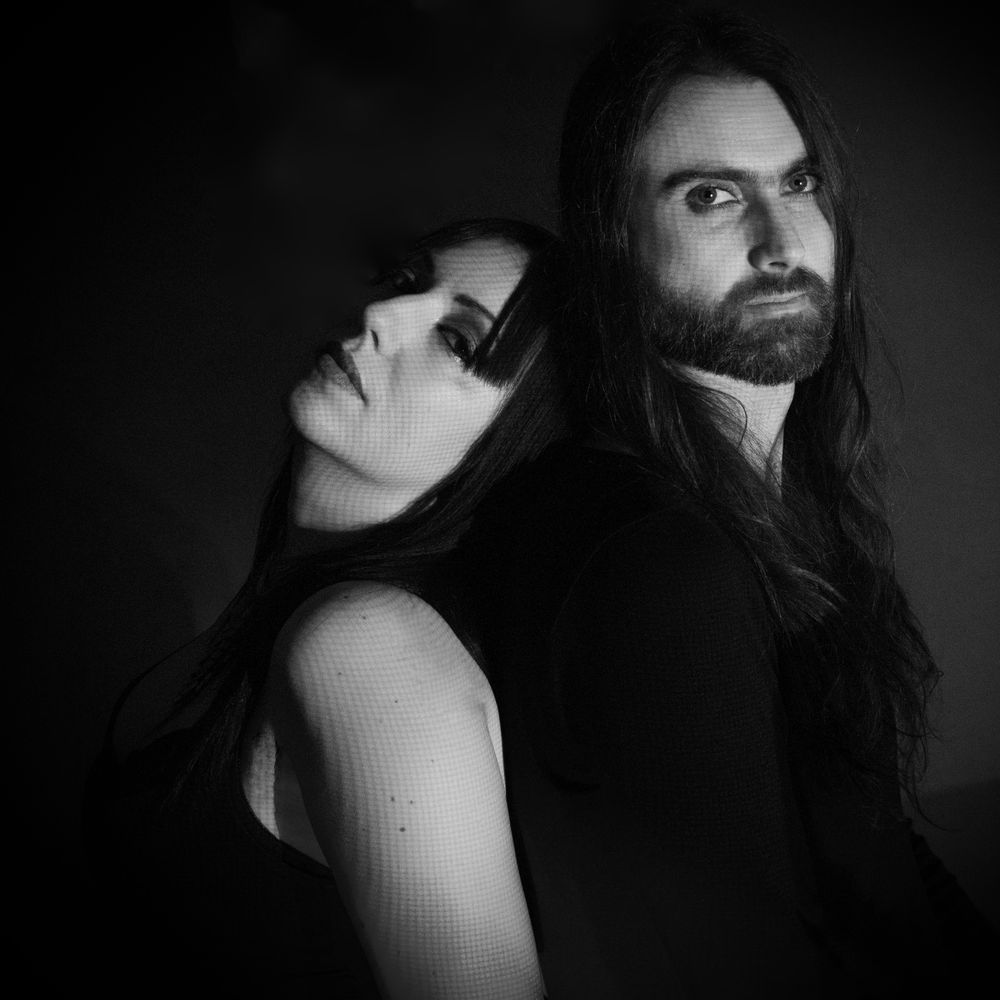 Los Angeles based composition and songwriting duo Carisa Bianca Mellado and Andrew Dalziell have been working together in a musical partnership since 2016. Founded on their mutual passion for film score, opera, synth, world and darkwave music, the duo formed an alliance based on shared aesthetics and a love of film, experimental art and mythology.
Carisa Bianca Mellado is a Chilean-Italian composer raised in Australia and singer with a 4 octave vocal range. Her voice traverses many genres and styles, from pop to metal and opera. She studied Film Composition and Music Production at Berklee School of Music and is an accomplished electronic musician, bass player, pianist and producer.
Andrew Dalziell is an Australian multi-instrumentalist who specializes in percussion, Taiko drums, guitar, cello, vocals and piano. A graduate of Melbourne Conservatorium of Music, he is a skilled orchestrator and an accomplished instrumentalist who has performed in multiple orchestras and ensembles.
Together, Carisa and Andrew have scored several short films, operas and plays as well as two feature films. Some recent credits include the feature Kapō, directed by Etienne Aurelius and produced by Chelsea Winstanley (Jojo Rabbit, What We Do In The Shadows); Pea'hi, a coming of age feature directed by Etienne Aurelius and starring legendary pro surfer, Kai Lenny; The documentary, Nature Humaine: A journey into the art of Jean Paul Boudier, Pele Pictures; and their most recent film, Une Promenade Gâchée directed by Michael Salerno.
They also write and perform songs in their darkwave art band Night Tongue and host The Night Temple Podcast.